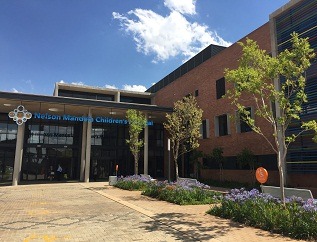 Nelson Mandela Children's Hospital launch!
We are delighted that the launch of the Nelson Mandela Children's Hospital in Johannesburg took place on Friday 2 December! The momentous event was a celebration not only of the vision of South African President Nelson Mandela, but those that have given towards creating a living legacy through their hard work, donations and passionate commitment.
The Nelson Mandela Children's Fund UK is 20 years old!
Over the next few months we will be planning lots of fun things to celebrate the key milestone and if you would like to receive more information please contact kathi.scott@nmcf.co.uk  or barbara.grillmaier@nmcf.co.uk.
You can keep up to date by following us on Twitter@NMCF!
DESPITE THE FALLING SNOW CHARITY GALA IN SUPPORT OF NMCF UK!
The Nelson Mandela Children's Fund UK was delighted to be the beneficiary of a truly amazing Charity Premiere of 'Despite the Falling Snow' at The May Fair Hotel, London on Wednesday 23 March. 200 guests enjoyed the champagne drinks reception before making their way into the hotel's own cinema for the screening of the film.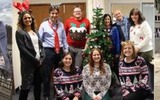 A huge THANK YOU to Strengths Partnership for their ongoing support!
The Nelson Mandela Children's Fund UK is delighted to continue working...
Select an amount to donate now or click to view the case study.