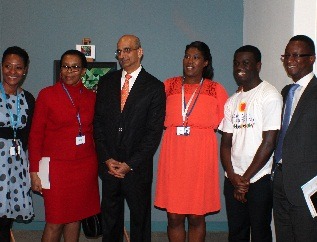 Urban Artist Soap Presents....
We are proud to announce a very special event in the company of Urban Artist Soap (aka Adam Klodzinski) who will be staging a unique event for the Nelson Mandela Children's Fund UK on Wednesday 29 April 2015. We hope you can join us.
Swish at Sway
Ladies, join us on Tuesday, 28 April from 6pm for fun, fashion and celebrity goodies to raise funds for the Nelson Mandela Children's Fund UK! Refresh your wardrobe, get your hands on designer and vintage treasures or even win some very special celebrity items!
BARCLAYS ART EXHIBITION AND FUNDRAISING DAY
Members of the Embrace Africa Forum at Barclays Bank PLC generously organised a Charity Fundraising Day on 12 December 2014. The day was a fantastic success and raised an amazing £11,529 that will help towards our project to build the Nelson Mandela Children's Hospital in Johannesburg.